Program
THURSDAY, Nov 20th - 6:30PM OPENING NIGHT
6:30PM RED CARPET 7:00PM Film & Discussion Following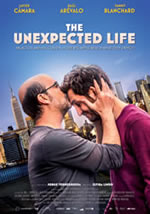 "THE UNEXPECTED LIFE" ("LA VIDA INESPERADA") - US Premiere!.
Directed by Jorge Torregrossa. Script by Elvira Lindo
With Javier Camara, Raul Arevalo, Tammy Blanchard and Sarah Sokolovic
Spain (2014), 108 min, Spanish with English Subtitles
Juanito moved to New York to make it big as an actor. Years later, he still hasn't managed it and he is living as best he can. One day, he gets a visit from his cousin, who seems to be successful and has gotten "everything one ever hopes to have". During their time together though, the true reality of both of their lives comes to light. "The Unexpected Life" stars Spanish actor Javier Camara whose attendance at Recent Cinema from Spain 2013 was enthusiastically received by Miami audiences.
Elvira Lindo, will be in attendance to present the movie.

FRIDAY, Nov 21st - 5PM-6PM
RECENT CINEMA FROM SPAIN ROUND TABLE AT CCEMiami
Join us for a panel discussion with filmmakers and actors attending this year's Recent cinema from Spain series. Hear from the talent behind The unexpected life (Elvira Lindo), Three many weddings (Javier Ruiz Caldera and Martino Rivas) and Ismael (Juan Diego Botto).
Moderator: Yvonne Gavela-Ramos, PhD. Assistant Professor of Spanish Literature & Film at University of Miami
At Centro Cultural Español: 1490 Biscayne Boulevard | Miami | FL 33132 Tel: 305 448 9677 www.ccemiami.org
No RSVP required FREE Event

FRIDAY, Nov 21st - 6:45PM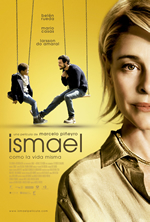 6:45PM - ISMAEL, U.S. Premiere!.
2013, 106 min. Dir. Marcelo Piñeyro.
Cast:Mario Casas, Belen Rueda and Juan Diego Botto.
With a return address on an envelope his only guide, 8-year-old Ismael (Larsson do Amaral) runs away to Barcelona in search of his estranged father (Mario Casas) but finds instead a grandmother (Belén Rueda) who hadn't known of Ismael's existence. As in his earlier KAMCHATKA, Piñeyro displays a sure hand with young actors and serious subjects, and this tale of family reconciliation is both touching and frequently funny.
In Spanish with English subtitles
Juan Diego Botto will be in attendance to present the movie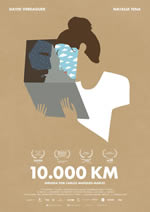 9:45PM - 10.000KMS.
"10.000KM" - Miami Premiere!
Directed by Carlos Marques-Marcet
With Natalia Tena and David Verdaguer
Spain, USA (2014), 99 min, English and Spanish with English Subtitles
One year apart, with a continent between them, Alex and Sergi must rely on virtual communication to keep the flame of their relationship alive. But with their realities no longer shared and the touch of one another gone, the technology that has supposedly brought the world closer together may just tear them apart.
"10.000KM" premiered at SXSW and won best picture at the Malaga Film Festival and it was shortlisted to be the Official Spanish Oscar Entry. The film stars Natalia Tena who is known to US audiences portraying the character of Osha in Game of Thrones.

SATURDAY, Nov 22nd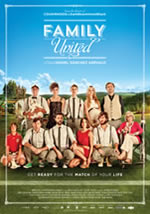 6:45PM "FAMILY UNITED" ("LA GRAN FAMILIA ESPAÑOLA")
Directed by Daniel Sánchez Arévalo
With Antonio de la Torre, Quim Gutierrez, Miquel Fernandez, Patrick Criado, Hector Colome, Veronica Echegui, Arantxa Marti, Sandra Marin, Sandy Gilberte
Spain (2013), 110 min, Spanish with English Subtitles
Award winning director Daniel Sanchez Arevalo ("Dark blue,almost black", "Cousinhood" and "Fat people") explores relationships and family secrets in his new comedy drama, adding to some of his usual actors (Goya Awards winners Antonio de la Torre and Quim Gutierrez) a threesome of first- timers.
Sanchez Arévalo takes a comedic look at a Spanish family's chaotic reunion for a wedding, taking place during the 2010 FIFA World Cup final.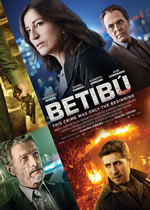 9:45PM "BETIBU". US PREMIERE
Directed by:Miguel Cohan
Cast: Jose Coronado, Alberto Amman, Daniel Fanego and Mercedes Moran.
Coproduction Spain-Argentina. 99 Minutes. Spanish with English Subtitles
A powerful industrialist is found with his throat cut in his luxury mansion. The famous novelist Betibú agrees to move into the neighbourhood so she can write the chronicles of the case, but she soon discovers that this killing is just one in a series of murders of powerful men who share a dark past.
SUNDAY, CLOSING NIGHT Nov 23rd - 7:30PM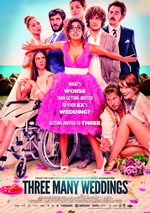 AT 7:30PM
"THREE MANY WEDDINGS" ("TRES BODAS DE MAS")
Directed by Javier Ruiz Caldera
With Quim Gutierrez, Inma Cuesta, Martin Rivas, Paco Leon, Rossy de Palma, Maria Botto, Laura Sanchez and Berto Romero
Spain (2013), 90 min, Spanish with English Subtitles
Is there anything worse than your ex-boyfriend marrying another girl and getting invited to their wedding? Yes, this happening three times in a month, and exactly under this premise and based on a true story, is how Javier Ruiz Caldera's new comedy begins. Breixo Corral and Pablo Alen, the film's screenwriters, were inspired by a common friend's true experience and they presented the project to María Angulo, one of the producers of "Three Many Weddings": "We realized the comedic potential of the story right away and how good it was to give the comical weight to a female protagonist, something which is not that usual in our market."
Director Javier Ruiz Caldera will be in attendance presenting the film.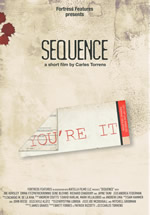 The 20 minutes shortfilm, winner of the 2014 WINNER 2014 NEW FILMMAKERS FROM SPAIN Short Film Contest, will screen before the movie.
SEQUENCE
2013, 20 minutes by Carles Torrens.
A man wakes up one morning to realize the entire world has dreamed about him the night before.


Ticket Prices
· Opening Night:
November, 20TH: $21.00
· Festival Screenings:
November, 21 - 23: $16.00.
· Festival Series Pass (6 Screenings) November 20 - 23: $52.00.
Box Office Hours
At the OLYMPIA THEATER at Gusman Center
· Regular Office Hours M-F : 10:00 AM-6:00 PM, Phone 305-374-2444
· After Hours Box Office Call Center 888-841-2787 Press Option 5
· Flagler Street Box Office is open 90 minutes before film
Buying Tickets
Tickets are on sale at the box office at the OLYMPIA THEATER: 174 E. Flagler Street. Miami, FL 33131.
Tel: 305-374-2444 or on www.olympiatheater.org Online tickets 24/7. The After Hours Box Office Call Center is 888-841-2787 Press Option 5

Parking
VALET: $15.00. Drop is across the street from Olympia Theater. 145 E. Flagler Street. Operated by D.E.C. Parking.
Free Flagler Parking. Available every evening on Flagler Street from Biscayne Boulevard to W. 1st Avenue (valid 6 pm-7 am).
$5 VALIDATED PARKING: Available at Miami Parking Authority CONVENTION CENTER GARAGE (Garage 4) 100 SE 2nd Street, get your $5 validation from the LOBBY BAR inside the Olympia Theater.
GENERAL PARKING. Olympia Theater at Gusman Center is located in the heart of downtown Miami with nearby access to metered street parking as well as many public and privately owned parking lots and garages.
ACCOMMODATION

SPECIAL DISCOUNT FOR GUESTS ATTENDING THE RECENT CINEMA FROM SPAIN
To make reservations go to rate code RSFS. www.epichotel.com.
Use Located just a couple of blocks from EPIC's front door is the historic Olympia theater and host to Recent Cinema of Spain film series. Guests on this package enjoy FREE tickets to the theater (based on availability) Complimentary cocktail at Area 31, Nightly hosted Wine hour, Complimentary WIFI, Complimentary Fitness center access, 15% discount on exhale spa services, Private Balcony off guestroom, Complimentary Morning Coffee and Tea in the living room daily.