JUEVES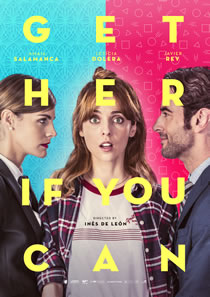 A las 7pm GET HER…IF YOU CAN (QUE TE JUEGAS?)- US Premiere!
2019
Running time: 102 min.
Dir: Ines de Leon
Cast: Amaia Salamanca, Leticia Dolera, Javier Rey,
Producers:A jedrez para 3,Alwin Films,Bowfinger International Pictures, Macaroneia Films and Moviestar Plus
Distributor: FilmSharks International
Does anyone want to bet that nothing is what it seems? GET HER…IF YOU CAN… is a comedy full of surprises about very different people who live in a world they don't belong to.
Leticia Dolera, Javier Rey and Amaia Salamanca star in this hilarious comedy about glamour and luxury,where nothing its what you think at first sight. A stellar ensemble that includes Walter Orellana, Brays Efe, Daniel Pérez Prada, Mariam Hernández and Santiago Segura.



VIERNES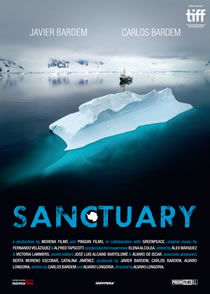 A LAS 8PM SANCTUARY (SANTUARIO)-U.S.Premiere!
2019
Running time: 75 min. Dir: Alvaro Longoria
Cast: Javier Bardem and Carlos Bardem
Producers: Morena Films, Pinguin Films
Distributor: Endeavor Content
This is the story of a cause to create the world's largest marine sanctuary in the Antarctic Ocean. On this journey we follow brothers Javier and Carlos Bardem, spokespersons for the Antarctic Sanctuary campaign, in their endeavor to raise the necessary awareness and support to make this initiative a reality. Gaining every inch of ground in this struggle to save the eco-system of the last untouched wilderness on the planet is no easy task. We will accompany our protagonists on their voyage aboard the Arctic Sunrise and see first-hand how science, politics and social media have joined forces to bring together almost 3 million people in support of this cause, that ultimately rests in the hands of an international governing body.



SABADO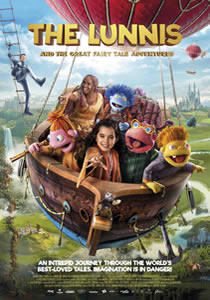 A LAS 3PM THE LUNNIES AND THE GREAT FAIRY TALE ADVENTURES (LOS LUNNIES Y EL LIBRO MAGICO)- US Premiere!
2019
Running Time: 84 min.
Director: Juan Pablo Buscarini
Cast: Carla Chiorazzo, Bruno Oro, Lucrecia Perez, Ramon Barea, Pablo Carbonell
Producers: Calendula Films,Enrique Cerezo Producciones,Mogambo,Pampa Films,RTVE,Tandem Films
Distributor: Filmax International
Imagination and the World of Fantasy are in danger. Mar, an eight-year-old little girl, who's an expert in stories and legends thanks to the books read to her every night by her grandfather, decides she has to try and save them. With the help of her friends, the Lunnis, they will embark on a magical adventure to stop them disappearing.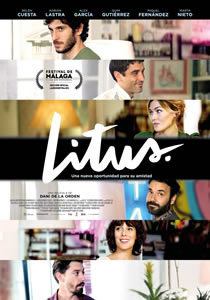 A LAS 8PM LITUS
2019
Running time: 85 min.
Dir: Dani de la Orden
Cast: Adrián Lastra, Belén Cuesta, Alex Gonzalez, Quim Gutierrez
Producers: A Contracorriente Films, Litus Audiovisual, Neon Producciones,Producciones Alamo Films,Alamo Producciones Audiovisuales.
Distributors: A Contracorriente Films
A moving drama with impeccably timed moments of humor, LITUS is an invitation to reflect on life, relationships and our connections to those we hold most dear in life.
After his brother Litus dies, Toni gathers together his close friends, who haven't seen each other for a long time. Toni reveals some unexpected news: Litus left a farewell letter for each of them. What should have been an occasion to talk about their dead friend becomes the opportunity to find out deep secrets and feelings that had remained hidden for many years.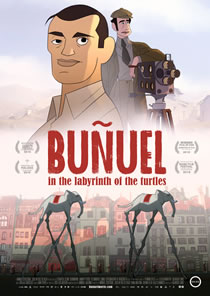 A LAS 9:45 BUÑUEL IN THE LABYRINTH OF THE TURTLES (BUÑUEL EN EL LABERINTO DE LAS TORTUGAS)
2018
Running time: 80 min.
Dir. Salvador Simó.
Producers: TeleMadrid, Hampa Studio, Glow Animation SLU, Sygnatia SL
Distributor: GKIDS
In a stranger-than-fiction tale befitting the master filmmaker, Buñuel in the Labyrinth of the Turtles tells the true story behind a fascinating episode in cinematic history, utilizing sensitive performances as well as excerpts from Buñuel's filmography to present a deeply affecting and humanistic portrait of an artist hunting for his purpose. the film is a moving portrait of one of the world's greatest artists at work. Winner of Best Film and Best Music at the 2019 Málaga Spanish Film Festival and nominated at the European Film Awards.



DOMINGO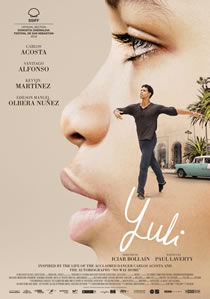 A LAS 7PM YULI
2018
Running time: 115 min.
Dir. Icíar Bollaín.
Cast: Carlos Acosta, Santiago Alfonso
Producers: Morena Films SL, Galapagos Media SL, Hijo de Ogun AIE, The Match Factory,Yuli Productions LTD,
Distributor: Match Factory
YULI is the nickname given to Carlos Acosta by his father Pedro. From a young age, Yuli fled any kind of discipline and education, the streets of a run-down neighborhood in Havana was where he learned most of his schooling. But Pedro knows his son has natural talent and forces him to attend Cuba's National Dance School. Against his will and despite his initial indiscipline, Yuli ends up being captivated by the world of dance, and from childhood he will begin to forge his own legend, as one of the best dancers of his generation, often breaking tabus and becoming the first black artist to dance Romeo in the Royal Ballet in London, where he forged a legendary career as a principal dancer for 17 years.




*All movies in Spanish with English subtitles